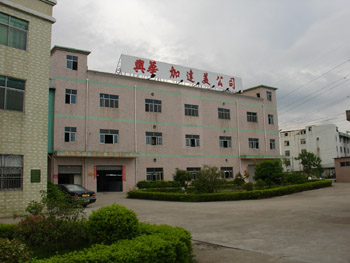 We are a Hong Kong based company with over 40 years of experiences in manufacturing high quality zippers in our own manufacturing plant located at the heart of ShenZhen, China. Our factory situated on 30 acres of prime land with 13000 square meter of modern facilities and employing over 200 workers. The plant produces more than 2.8 million of zippers monthly.
Equipped with the most advance equipments, we produce a wide range of metal, nylon, vislon(plastic), invisible and rhinestones zipper. From zipper for bag to zipper for garment, open-end to close-end zippers are all available on request when ordering. We also specialize in textile sleeve, collar, nylon hasp as we have our knitting, textile equipment in the plant. Because most of the production process is done in- house so we can ensure our work and guarantee our products.
Beside manufacturing our own zippers and knitting , we carry a wide range of fashion accessories like hook and eye rivet tape, plastic snap button tape, rhinestone elastic tape and many styles of rhinestones garment accessories etc.
Most of our products are export to Thailand, Europe, America and many parts of China . We are always on the look to expanse our business to elsewhere of the world. We guarantee all our work in order to service all our customers. If you have any enquiries on any of our products, please feel free to contact us.